Cape Town Faces Imminent Water Shortage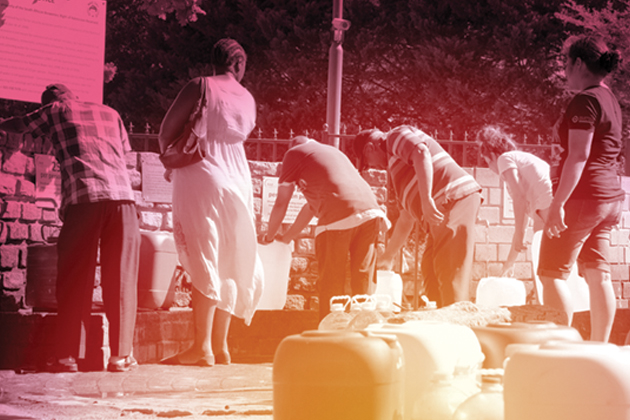 Due to an ongoing, three-year drought, officials in Cape Town, South Africa, project that the city will run out of water in late spring, becoming the first major city to exhaust its water supply. In preparation for this so-called "Day Zero," officials advised Cape Town's four million residents to limit water use to 50 liters (13.2 gallons) per person per day, hoping to stretch the supply as far as possible. They have also implemented tariffs to help finance water and sanitation services and drive down demand. Nevertheless, the dams that supply most of the city's water are only at 25% capacity as water usage has reportedly still been well above targets. Once the dams reach 13.5% capacity, the city intends to shut the off the municipal water supply to all but essential services. Residents will then be allowed a daily 25-liter (6.6 gallon) water ration that they must collect from one of 200 water stations, which will be manned by armed guards.
Doomsday Clock Ticks Closer to Midnight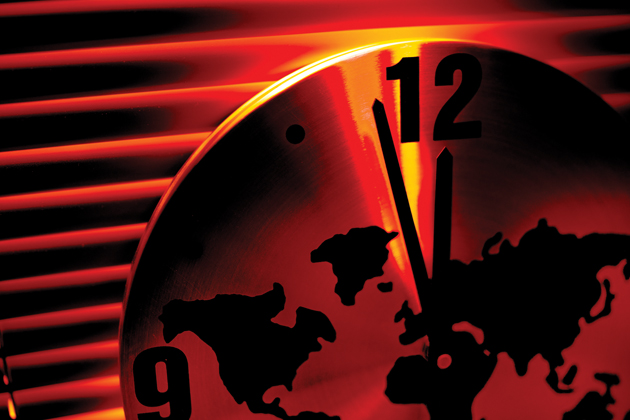 In January, amid concerns over the increasing possibility of nuclear conflict and the danger posed by climate change, the
Bulletin of Atomic Scientists
' Science and Security Board moved their symbolic Doomsday Clock 30 seconds closer to midnight. Established in 1947, the clock is intended to warn people about the likelihood of global annihilation, as represented by the minute hand's proximity to a theoretical midnight hour. "In 2017, world leaders failed to respond effectively to the looming threats of nuclear war and climate change, making the world security situation more dangerous than it was a year ago," the group said in a statement. The clock now stands at two minutes to midnight, a level last reached in 1953 when the United States began testing the first hydrogen bomb, and the closest the clock has ever been to apocalypse.
Apple, Cisco, Allianz and Aon Develop Cyber Insurance Program
In an effort to better protect customers from ransomware and other malware-related threats, Apple and Cisco teamed up with Allianz and Aon to create a new cyber insurance program. As part of the program, Aon will perform a cyber resilience evaluation for businesses that use certain Apple products (due to their enhanced security by design) or Cisco Ransomware Defense software in order to evaluate their cyber defense posture and recommend ways to improve. These companies will then be eligible for favorable terms and conditions on enhanced cyber insurance policies offered by Allianz, including low or no deductibles and coverage for business income loss due to a cybersecurity event. Should an organization be the victim of a malware attack, Cisco and Aon will also provide incident response services.
Peacock Sparks Airline Policy Review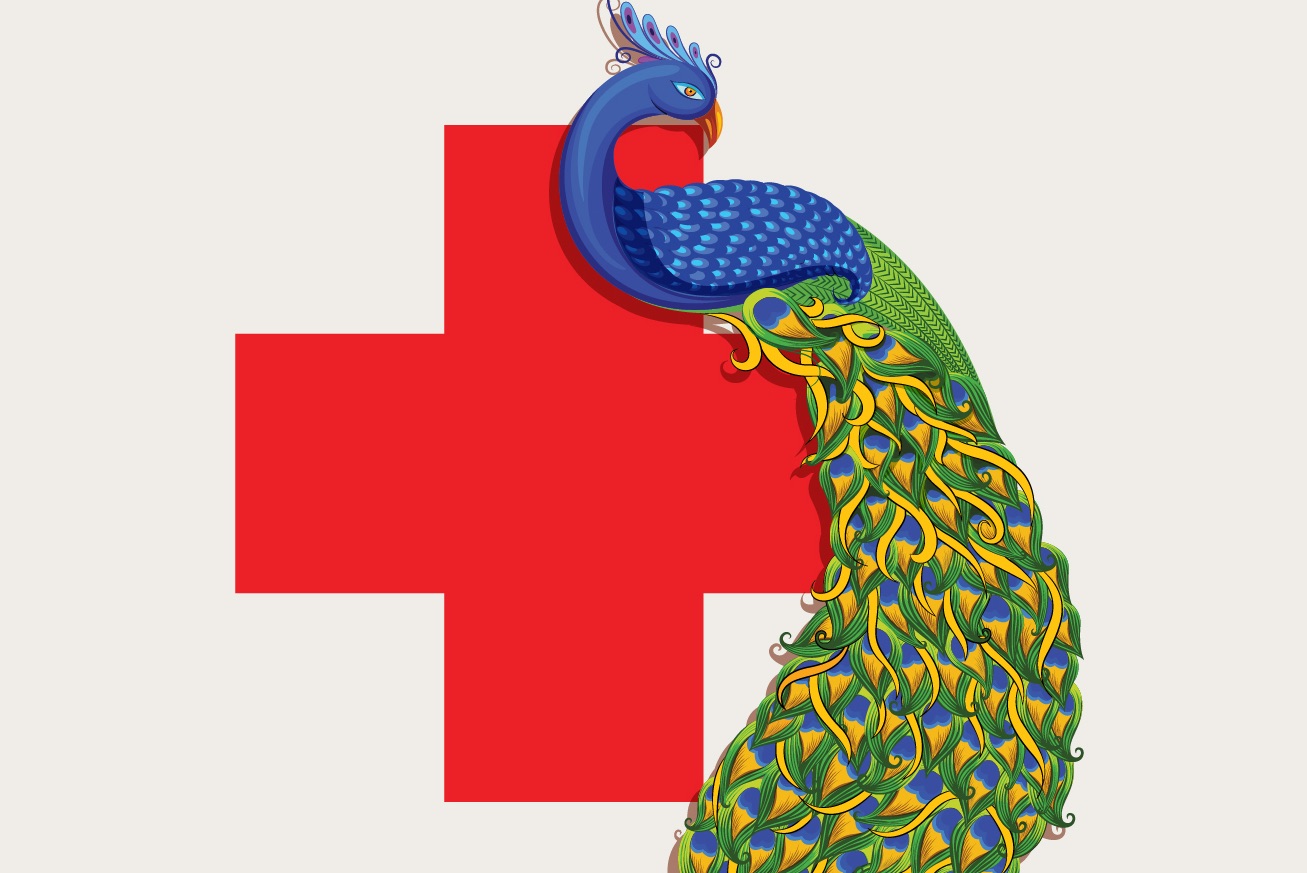 After United Airlines' refusal to allow a passenger's "emotional support peacock" to board a flight from Newark to Los Angeles went viral in January, the airline updated its policy regarding such animals. While federal guidelines mandate that airlines admit trained service animals and emotional support animals, they are permitted to require documentation and can deny boarding to "unusual" animals that could pose health and safety risks to others. Beginning March 1, United's policy requires that a passenger provide veterinary documentation confirming that an emotional support animal is healthy and properly vaccinated and that it has received the appropriate behavioral training. Delta announced a similar policy after reporting that incidents involving aggressive and unsanitary animals on its flights had spiked in recent years, including a case in June where a man was bitten by another passenger's comfort dog.
New York City Sues Oil Companies Over Climate Change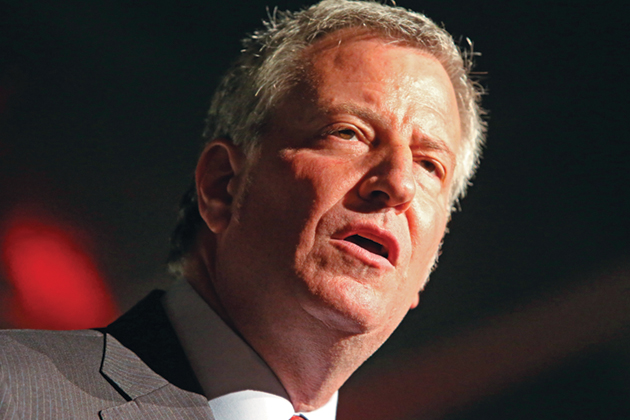 In January, New York Mayor Bill de Blasio announced that the city had filed suit against BP, Chevron, ConocoPhillips, Exxon Mobil, and Royal Dutch Shell in an effort to recover the billions of dollars it will have to spend to protect against the effects of climate change. The lawsuit seeks to recover damages already incurred and the future costs of resiliency measures. "We're bringing the fight against climate change straight to the fossil fuel companies that knew about its effects and intentionally misled the public to protect their profits," de Blasio said in a statement. New York also plans to divest its pension funds of $5 billion in investments in fossil fuel companies. Last year, a number of California cities and counties, including San Francisco and Oakland, targeted the same oil companies in similar suits.
Fitness App Reveals Military Secrets
A fitness tracking app called Strava that allows users to record and share their exercise habits may have also inadvertently revealed the location of military bases and personnel around the world. Users discovered that the app's heat maps, which use the GPS data of subscribers to highlight popular running routes, can be cross-referenced with the locations of known military installations to track personnel movements and patrol routes, determine the configuration of bases, and target specific individuals. The U.S. Department of Defense plans to review the situation to determine what it needs to do to ensure the safety of soldiers and staff. "The rapid development of technology requires the rapid refinement of policy and procedures to enhance force protection and operational security," Army Col. Robert Manning III said at a Pentagon news conference. "DoD personnel are advised to place strict privacy settings on wireless technologies and applications."