Wynn Resorts Fined $20 Million in Sexual Misconduct Scandal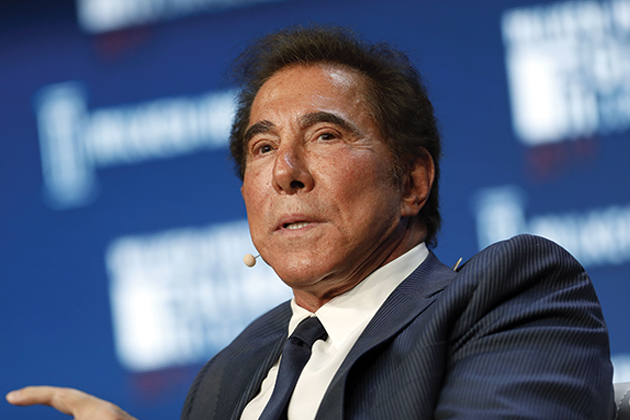 The Nevada Gaming Commission fined Wynn Resorts a state record $20 million for failing to report and investigate sexual harassment and assault allegations made by a number of female employees against former CEO Steve Wynn. Under the terms of the settlement, Wynn Resorts will retain its gambling license. Since the allegations surfaced in early 2018, the company has taken steps to change its corporate culture, including appointing new senior leadership, parting ways with 60% of its board directors, and electing three new board members who are female. In February, Wynn Resorts reached a similar settlement with Massachusetts gaming regulators who were looking into whether the company hid information about sexual harassment allegations during a suitability investigation the state conducted prior to granting a license to build a casino. No details of that settlement were disclosed and Massachusetts regulators have yet to decide whether they will still honor or revoke Wynn's license.
Alabama Tornado Kills 23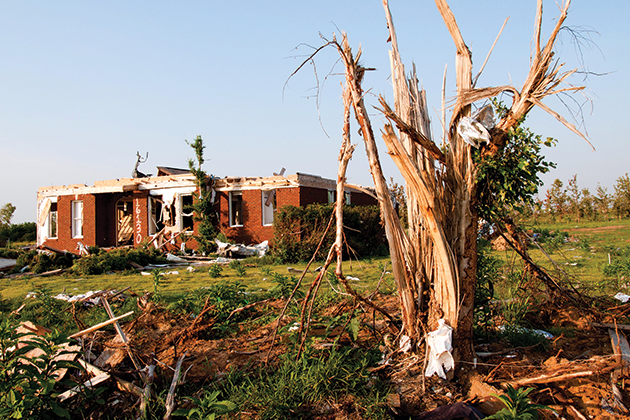 On March 3, a rare EF4 tornado with wind speeds reaching 170 miles per hour touched down in Lee County, Alabama, cutting a mile-wide swath of destruction. By the time it dissipated after travelling some 70 miles, at least 23 people had been killed. It was the deadliest tornado in the United States since 2013, when an EF5 tornado killed 24 in Moore, Oklahoma, and the strongest since 2017, when another EF4 struck Canton, Texas. The tornado was part of a larger outbreak of more than 30 twisters that tore through Alabama, Florida, Georgia and South Carolina during the same weekend, destroying more than 1,000 homes and businesses, and leaving at least 10,000 people without electricity. Although the National Weather Service was able to issue a tornado emergency warning 12 minutes in advance of the storm, many experts pointed to the lack of adequate available shelter in poverty-stricken Lee County as a key factor contributing to the death toll.
Volvo to Cap the Top Speed of Its Cars by 2020
In an effort to improve vehicle safety, Volvo announced that it will be limiting the top speed of its cars to 112 miles per hour (180 km/hour) by 2020. The initiative is part of the company's ongoing efforts to reach its "Vision 2020" goal that, by 2020, no one will be killed or seriously injured in a new Volvo car. "Volvo is a leader in safety: we always have been and we always will be," Håkan Samuelsson, Volvo president and chief executive, said in a statement. "Because of our research, we know where the problem areas are when it comes to ending serious injuries and fatalities in our cars. And while a speed limitation is not a cure-all, it's worth doing if we can even save one life." The company is also looking into how it can use smart speed control and geofencing technology to automatically limit speeds around schools and hospitals and is investigating ways to address the problems of intoxicated and distracted driving.
SEC Names Its First Chief Risk Officer
The U.S. Securities and Exchange Commission announced on Feb. 28 that it was appointing Gabriel Benincasa as its first chief risk officer. The position was created by SEC Chairman Jay Clayton to strengthen the agency's risk management and cybersecurity efforts after the discovery of a 2016 breach in which hackers broke into the agency's EDGAR database and gained access to information on publicly traded companies to use for illegal trading. (In January, the SEC charged nine individuals from California, Ukraine and Russia in connection with the hack.) In his new role, Benincasa will coordinate the SEC's efforts to identify, monitor and mitigate the key risks facing the agency and will serve as an adviser on other matters related to enterprise risks and controls. He previously worked in senior leadership roles in risk and compliance for Morgan Stanley and other financial services firms and will take over for Julie Erhardt, who served as acting chief risk officer during the agency's recruiting efforts.
Exploding Shoe Could Trigger Insurance Payout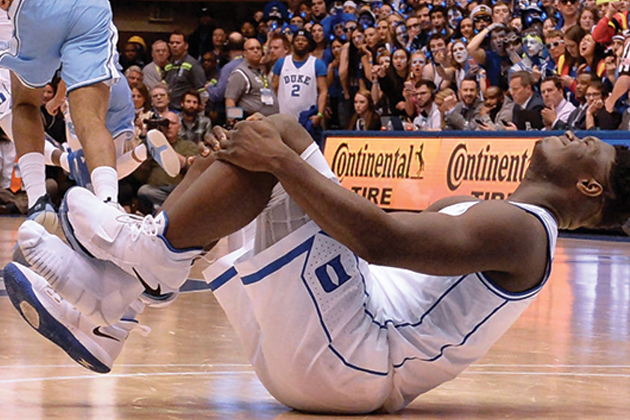 When Duke University basketball star Zion Williamson suffered a freak knee injury after his Nike sneaker split in half during a nationally-televised game, many feared for his future career prospects. As the presumptive top pick in the upcoming NBA draft, a serious injury could have cost the freshman forward his draft position and the lucrative salary that goes with it—a number-one pick can earn as much as $8 million in his first year as a professional player and more than $40 million over the life of a maximum rookie contract. Williamson should be covered, however, as he reportedly has an $8 million loss-of-value insurance policy, purchased for him by Duke, that triggers if he falls below #16 in the draft. Luckily for Williamson, this scenario is unlikely as his injury is thought to be minor. Nike, on the other hand, saw an immediate drop in its stock prices after the sneaker blow-out, but analysts do not believe this will have any lasting impact on the company's value or reputation.
Insurance Broker Subpoenaed in Trump Organization Probe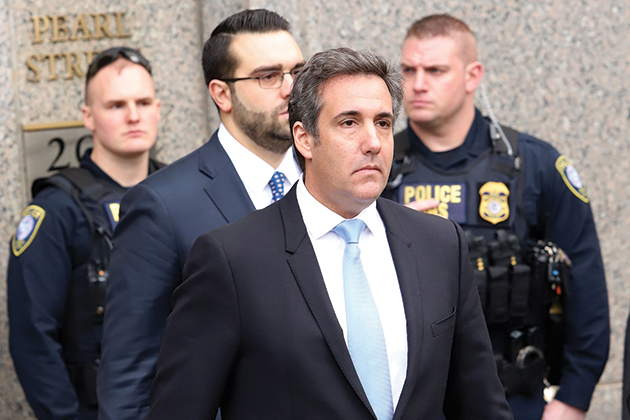 In March, the New York State Department of Financial Services subpoenaed insurance broker Aon for records related to its dealings with President Trump's family business. The demand for documents does not suggest that Aon was involved in any wrongdoing. Rather, it was part of an investigation into allegations made by Michael Cohen, the president's former lawyer, that the Trump Organization inflated the value of its assets to insurers. While the department only conducts civil investigations, it can refer suspected criminal activity to state and federal prosecutors.