Boeing 737 MAX Aircraft Grounded After Crashes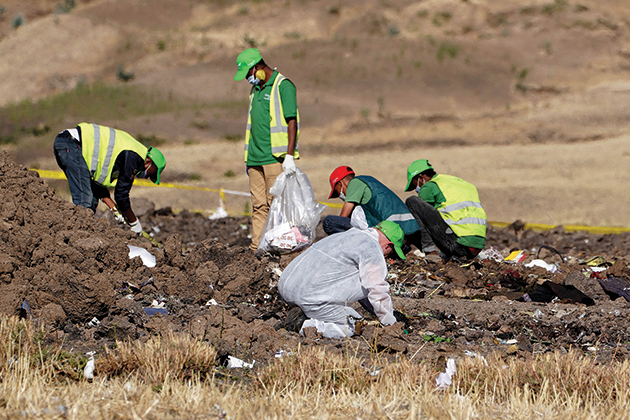 After two fatal crashes killed 346 people in five months, airlines and federal governments around the world grounded all Boeing 737 MAX aircraft in March. On October 29, Lion Air flight 610 crashed shortly after takeoff in Jakarta, Indonesia, followed by the March 10 crash of Ethiopian Airlines Flight 302 six minutes after departure from Addis Ababa, Ethiopia. Both planes were mere months old. Experts believe problems with a newly introduced safety feature called the Maneuvering Characteristics Augmentation System (MCAS) may have caused the accidents, and news reports quickly emerged that multiple pilots had filed safety concerns about the model's nose pitching down suddenly after engaging autopilot.
Eight countries and the European Aviation Safety Agency suspended operation of 737 MAX aircraft in the wake of the crashes, but the U.S. Federal Aviation Administration was slower to ground the planes, drawing concern and criticism of the agency's oversight and questions about Boeing's political influence.
The company claims software updates, cockpit alerts and additional pilot training will improve safety, and said it planned to submit these to the FAA for certification approval in April. With more than 5,000 orders fulfilled or pending, the 737 MAX is Boeing's best-selling model, but deliveries have been halted worldwide and none were sold in all of March. Most major airlines have not announced changes to their purchasing plans, but at least one airline has cancelled its order, while others have said they will seek reimbursement from Boeing for lost flight time due to the groundings.
Catastrophic Flooding Devastates Midwest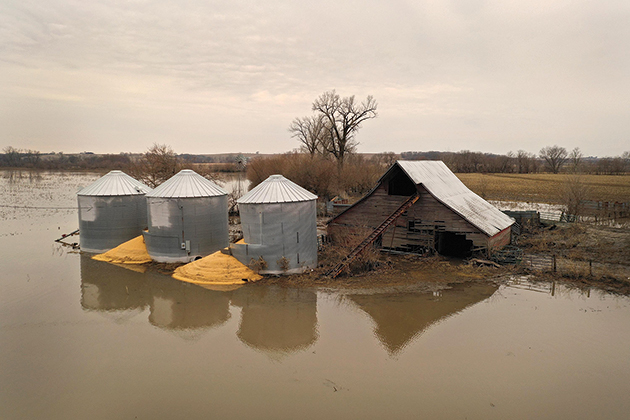 Beginning in mid-March, the U.S. Midwest suffered historic flooding, which the National Oceanic and Atmospheric Administration predicted would only get more dire throughout the spring. After the wettest winter on record, melting snowpack promised to further elevate the waters, overwhelming hundreds of miles of levees. As of April 1, at least three people had died as a result of the flooding and governors had declared states of emergency in Nebraska, Iowa, Wisconsin, Missouri and North Dakota. Officials warned that more than 200 million people are at risk through May, with almost two-thirds of the continental United States at elevated flood risk and 25 states at major to moderate risk of flooding.
While damage was widespread and catastrophic, insured losses will likely be minor due to the low penetration of flood insurance. In Nebraska, for example, 49,100 farms and ranches cover more than 45 million acres, but the Insurance Information Institute reports there were only about 8,500 federal flood insurance policies in place as of January 2019. Farmers face devastating losses from drowned or stranded livestock, ruined crops from prior harvest, and ruined or uncertain prospects for this year's planting.
Ransomware Costs Norsk Hydro Over $40 Million
In March, a ransomware attack crippled operations at Norsk Hydro, one of the world's largest aluminum producers. The company had to shut down several automated product lines, keep its 35,000 employees off company computers, and use manual production processes to maintain some of its smelters. A week after the attack hit, the company estimated the costs had already reached $35 million to $41 million (300 to 350 million Norwegian crowns) and continued to mount. Globally, ransomware attacks have been decreasing, but those launched are increasingly more targeted, posing greater risk to both victims and—as this case illustrates—the complex supply chains that can be disrupted. Norsk suffered significant losses on its own, but noted that it planned to restore systems from back-up data and that it has a "solid cyberrisk insurance policy." The potential or realized losses more broadly were unclear, however. Norsk Hydro is a top source of aluminum products, including specialty parts used in construction, cars and other manufactured goods—indeed, it is one of just a few companies that can make the highly technical products needed by transportation companies like Daimler AG and Ford Motor Co.
Purdue Pharma Settles Opioid Lawsuit for $270 Million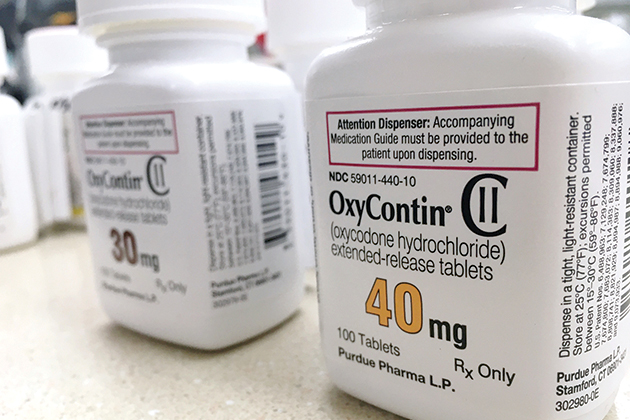 Purdue Pharma, maker of the drug OxyContin, agreed to pay $270 million to settle a lawsuit brought by the state of Oklahoma that accused the company and other drugmakers and distributors of deceptively marketing opioid painkillers and helping to fuel the opioid crisis in the United States. The company will allocate $102.5 million to help establish an addiction treatment and research center at Oklahoma State University, pay an additional $15 million a year for the next five years starting in 2020 to help fund it, and provide $20 million of medications to the center to support research. Another $12.5 million will go directly to Oklahoma cities and counties to address local opioid addiction issues. The Sackler family, which owns Purdue, also pledged $75 million to the center.
While the settlement resolves Purdue's involvement in the Oklahoma case, other opioid judgments are likely coming. In at least 36 other states, similar cases are pending against the company, the Sackler family and other drug manufacturers and distributors, including Johnson & Johnson, Teva Pharmaceuticals and Allergan. The Sackler family has also been sued by more than 600 cities and counties in 28 states for illegally profiting from the opioid crisis. According to the U.S. Centers for Disease Control and Prevention, opioids were involved in 47,600 overdose deaths in the United States in 2017.