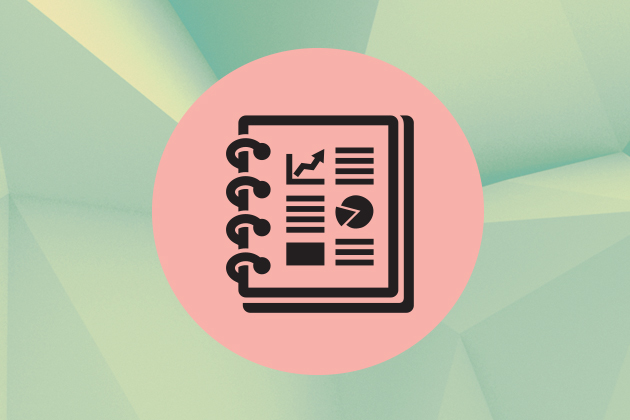 With close to 7,000 captive insurers globally, compared to 1,000 in 1980, and about 70 captive domiciles, 35 in the United States alone, it might seem that the captive market has reached a saturation point and new formations would dwindle. Indeed, the National Association of Insurance Commissioners (NAIC) said in March that the vast majority of Fortune 500 companies now have captive subsidiaries.
But according to Art Koritzinsky, a managing director with Marsh, the interest is still there. "If you look at established jurisdictions, there are still more captives being formed, even though many parts of those markets are very mature," he said.
Driving that growth are savvy boards and executives who have become familiar with the basics of captives and are now asking how their captive can help them achieve strategic goals. Rather than simply serving as an insurance provider, the captive becomes a finance vehicle that can be used for anything from cementing relationships with customers, to providing reinsurance, to insuring difficult risks where coverages may not even be available.
Dan Towle, director of financial services in the captive insurance division of the Vermont Department of Financial Regulation, agreed, noting that the state has seen a significant evolution in organizations' knowledge. "Over the years the types of inquiries have changed," he said. "It used to be 'what's a captive?' Now people often have done their feasibility study and are ready to review domiciles."
Types of captive structures have expanded as well, adding to the possibilities. While most of those formed are still single parent, or "pure," captives, other types now include rent-a-captives, risk retention groups, as well as group/association, agency, branch and protected call captives. "Variations continue to flourish as companies come up with more sophisticated and innovative ways to use captives," the NAIC reported.
The Amorphous Captive
As organizations have become more comfortable with the concept of captives, progressive organizations are relying on them not only for traditional uses such as paying deductibles and writing difficult risks, but also to grow their relationships with customers.
Ward Ching, managing director of captive and insurance management at Aon Risk Solutions, noted a growing sophistication among organizations that are shaping their captives to advance company strategies.
In the past, a lot of companies did not think this way about captives, Ching said, "and they didn't need to, because they were doing fine with the business model they had." But that has changed. "Today, senior leadership is asking, 'If I could create an insurance company of some variety, how would I use it and how could I create a better customer experience?' Rather than a focus on managing retentions, there is a realization that money can be made by securing customer relationships," he said.
Companies such as AirBnB and Uber are among those that have identified captives as a possible way to help transform their business model. "Many 'disruptive' organizations now see captives as a way to grow their relationship with customers," Ching said. "If you think about companies like Google, Amazon, Square or Hewlett Packard—any organization with a significant database for which there are additional channels to create a stickier buyer experience—captives are being inserted into that push of the business to create pathways for products and services."
Retailers are also looking at captives to enhance their relationship with customers by creating a channel for introducing new products and services. For example, the captive may give companies a way to offer services such as warranties and extended warranties, as the automobile industry has long done. "If you buy a new car, there is a manufacturer's warranty and an extended warranty. Or there is a warranty on paint and a warranty on your interior. There is also a tire warranty that gets underwritten and put in a captive," he explained.
Electronics retailers often take a similar approach. "When you buy a camera, they ask if you want to buy an extended warranty," Ching said. "If you say yes, that goes directly into their captive. So a captive is nothing more than a bucket and there are very creative ways to use it."
While there are many types of captive structures to choose from, Ching noted that the most innovative captives being formed are mostly single-parent. Captives are also starting to coordinate with one another in order to develop capacity. "Instead of gathering four, five or six insurance carriers to place a limit, the captives, with perhaps heterogeneous risks, are talking to each other," he said. Assuming there are no prohibitions from a regulatory standpoint, one captive can even serve as reinsurer to another. Regulations, he added, tend to be a little more stringent in the United States and less so in the Caribbean and Europe.
Ching has also seen a number of companies establish a captive onshore with a secondary formation in Europe. "Think again of your largest disruptive technology companies that have worldwide capability," he said. "They will form something in the United States to cover their first-party coverage and their retentions and write third-party as well as employee benefits. Then, they will set up a second captive offshore—perhaps a subsidiary of the first or as a stand-alone to target a specific marketplace—and the captives will reinsure each other."
Google's Captive Experience
Google understands firsthand how a captive can be used creatively to support many aspects of an organization, operating one such captive that was incorporated in 2011 and is domiciled in Hawaii.
According to Loren Nickel, Google's director of business, risk and insurance, their captive comprises 20 different lines of insurance, some of which support business strategies, like warranty insurance for consumer cell phones and liability insurance for YouTube productions. "These are relatively small parts of the captive, but examples of how we support the business with it," he said.
Providing coverage for customers is becoming more important, Nickel said, and because there are regulations around how much can be done, specifically in terms of selling such coverage, insurance partners and brokers are part of the process. Writing insurance for consumers through the captive offers a better customer experience and also helps to protect customer data. "We work closely with our vendors to make the process easy for consumers—for the products to be simpler and less insurance-like, because too much structure can be confusing," he said.
Traditional lines such as auto, general liability and property are included in the captive, in addition to coverages the insurance market may not be providing, either for a reasonable cost or at all, such as cyber insurance that meets their unique needs. "For us to buy cyber would be very expensive and, for the most part, the markets wouldn't accept our risk," he said. "There are so many things we're doing that are either new or different that the insurance market hasn't come to grips with what the product would look like." So Google insures cyber in its captive.
Part of the allure of a captive for Google is flexibility. With its cyber coverage, for example, a policy and language were developed to reflect the company's view of the risk, which is vastly different than an insurer would have. "For something like cyber, it's difficult for them to truly understand what our risk is," he said. "There are so many different considerations."
Captives also provide Google with an added layer of protection. Rather than take the chance of divulging company secrets, the risk can be "incubated" in the captive. For tech companies, that is important. "If we're launching new products and other things, we don't necessarily like to share all of the information about the products we're working on," he said. "The captive has enabled us to keep some of that information private." While third-party insurance may be used at some point, an insurer's underwriting process "can be pretty in-depth and our teams often don't want to go through that."
Google's captive can be so versatile in part because of the company's willingness to accept risk. "That's the difference between us and some of the other companies that I have been with," Nickel said. "Google is not very risk-averse—if we need to take risk, we do it. Obviously, having a different balance sheet and having $78 billion in cash enables you to take risks that other companies may not be able to take, so that is reflected in the captive. There is still underwriting and there are still risks, but we can be more innovative with what we put in there."
Because of the wide variety of coverages included in the captive, close work with regulators is part of the process, which helped inform their decision when selecting a domicile. "We do need to have a regulatory environment that allows us to try new things without being overly restricted," he said. "If [regulators] don't understand the risk, the capital requirements are very stringent. Hawaii has a wide variety of experience with captives and companies, so when we want to do different things, they are more open to looking at the structures." Outside auditors and actuaries then ensure that everything is independently reviewed and verified, he said.
While creation of Google's captive was driven by the risk management team, its benefits have been recognized within the company's finance structure. "They like the flexibility and it certainly has saved us some money," Nickel said, adding that the captive is still growing and changing as the rest of the organization does. "People think of different ways to use it that we haven't thought of, so it's fun and challenging at the same time, and because we want it to be solvent and reasonably capitalized, we keep pushing the envelope to make sure the checks and balances are there."
The bottom line, according to Ching, is that companies are increasingly discovering the potential strategic value of captives beyond simple risk mitigation tools. "There is a lot going on when you get below the surface," he said. "It's almost like ducks swimming—on the surface it looks pretty calm, but once you get below the surface, there are a lot of feet moving around."