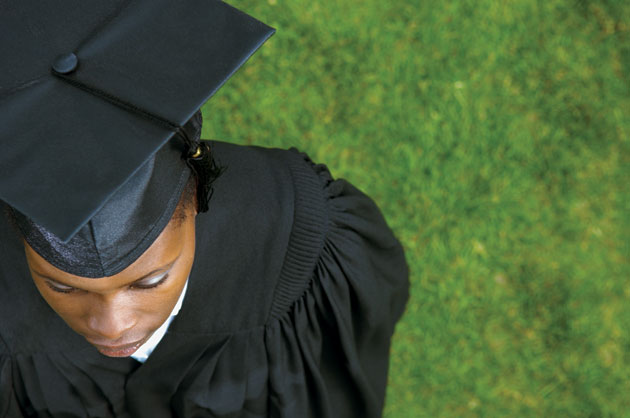 In our second annual education review, we profile some of the largest schools for undergraduate risk management and insurance education.
It is no surprise that a decade marred by financial crisis, natural disasters and terrorism has greatly raised the profile of risk management. Most organizations are now coming to recognize the importance of the discipline and, perhaps more importantly for the industry's future, more and more college students are choosing to study risk management and insurance.
The field's workforce is old and getting older. With many risk and insurance professionals on course to reach retirement age over the next decade, who will be the chief risk officer of your company in 20, 30 or 40 years? Most likely, he or she will be a graduate of an accredited risk management and insurance program.
Collegiate RMI programs were not always so popular. In the May 1992 issue of Risk Management, we ran an article stating that "the discipline of risk management has been overlooked by the majority of institutions of higher learning." That may still be true to a certain extent, but colleges and universities throughout not only the United States, but the world, are embracing companies' universal need for graduates with a background in risk management and a desire to work in the field.
"In general, we are seeing more interest in insurance careers," said Diane Fowler, executive director for Professional Insurance Agents (PIA) of Connecticut, New Hampshire, New Jersey and New York. "[The jobs] are more or less recession- proof, and I think the industry is doing more to promote the programs that are out there."
As more high school- and college-aged students realize the potential of a career within risk management and insurance, RMI programs are becoming more popular, recently sprouting up in schools such as the University of Southern Maine, Saint Joseph's University in Philadelphia and the University of Houston.
Some notable associations have also taken extra steps to encourage and nurture the youngest breed of future insurance professionals. New Jersey Young Insurance Professionals (NJYIP) has launched an outreach program called Project Y. The initiative consists of a website and marketing materials to encourage young high school- and college-aged individuals to consider careers in insurance. This is just one example of the many new programs, most of which are supported by local companies in need of a solid workforce.
"I think companies are recognizing that they need to build protection into their own businesses," said Fowler. "As for insurance, I think the industry overall is going through a transition and is ripe for having well-educated people." All signs point to a definite need for people with RMI degrees.
The 10 schools profiled in our review this year are those institutions with the most RMI graduates in the 2008/2009 school year (excluding summer term).
1. University of Georgia
Terry College of Business
Athens, Georgia
Degrees offered: BA, MBA, Ph.D.
RMI degree first offered: 1965
Graduates from undergrad program in 2008/2009: 112
www.terry.uga.edu/insurance
UGA's Terry College of Business ranks number one because of its sheer size: 112 students graduated in 2008/2009 with a bachelor's degree from the RMI program while 1,497 students were enrolled in the program's risk management and insurance courses. The undergraduate program, which was ranked second in the nation by U.S. News & World Report in 2008, places great emphasis on real-world experience by encouraging students to participate in internships. More than 60 local companies have benefited so far. "Terry students are in such demand that the RMI department can require that internships be paid," said Rob Hoyt, head of the insurance, legal studies and real estate department and a professor of corporate risk management and enterprise risk management. For undergraduates, a heavy emphasis is placed on applied projects, such as conducting insurance audits on actual small businesses in the Athens area. The school also offers a RMI Ph.D. program, the graduates of which often go on to contribute or build RMI programs at other colleges and universities. Terry graduates have gone on to work for companies such as Turner Broadcasting, SunTrust, HBO, Hilton Hotels and McDonald's, among others.
2. Temple University
Fox School of Business
Philadelphia, Pennsylvania
Degrees offered: BS, MS, MBA, Ph.D.
RMI degree first offered: 1960
Graduates from undergrad program in 2008/2009: 100
www.sbm.temple.edu/dept.rihm
Like UGA, Temple has long been a bastion for risk management education. The school first began offering risk and insurance classes in the 1940s and by 1960, the local insurance community was working alongside the university to form its own department. "I believe Temple made a strategic decision that it wanted to be known as a school specializing in insurance," said Rob Drennan, associate professor and chair of the risk management and insurance department. Many would agree. The school's Gamma Iota Sigma (the risk management fraternity) chapter is the largest student organization at Temple, providing RMI students with weekly speakers from all over the risk management and insurance world. Temple also stands out because of the many options of majors it offers students, such as traditional property-liability/corporate risk management and insurance; employee benefits management; and health care risk management. In addition, Temple prioritizes a global view in its course on international risk management, adding a unique aspect to its program. The RMI faculty also strongly encourages students to complete professional exams. "The overriding mission is to help students make a transition from being a student who is studying RMI to being a professional," said Drennan.
3. California State University Sacramento
College of Business, Department of Management
Sacramento, California
Degrees offered: BBA with RMI major
RMI Degree first offered: 1978
Graduates from undergrad program in 2008/2009: 92
www.rms.csus.edu/riskmanagement
As evidenced by the more than 90 students graduating during the 2008-09 school year, Cal State Sacramento's RMI program is continuing to flourish thanks to the strong regional insurance industry in Northern California. "The greater Sacramento area is home to so many regional insurance offices, thus offering employment opportunities," said Patricia Cheshier, CSUS professor of risk management and insurance. "Many in the RMI community have been actively supportive of the educational needs of the RMI Program, even funding new RMI courses when money was tight." Another example of the community's involvement is the fact that RMI students usually receive the largest total scholarship funding within the College of Business undergraduate programs. In light of the recent economic crisis, extra emphasis has been given to enterprise risk management. Administrators have encouraged students to take more finance courses and integrate risk management principles into their current finance classes. The program, supported in part by the community, the California Insurance Education Foundation and the Sacramento Valley Chapter of RIMS, continues to prosper.
4. Mississippi State University
College of Business and Industry, Dept. of Finance and Economics
Mississippi State, Mississippi
Degrees offered: BBA with RMI major
RMI degree first offered: 1975
Graduates from undergrad program in 2008/2009: 82
www.business.msstate.edu/programs
The growth of Mississippi State University's RMI department over the past few years has catapulted the school to our number four spot. The RMI program has grown from just 15 students in 2001 to an enrollment of some 180 in 2009, more than 80 of which graduated last year. Edwin H. Duett, professor of finance at MSU, credits the program's intense recruiting of prospective students for the RMI program's rapid growth. The RMI department focuses on informing students of the many opportunities in the field, while forming crucial relationships with the local companies and agencies in the community. The department emphasizes the importance of learning from those within the industry by frequently bringing in guest speakers to not only teach students, but to work with them on their prospective careers. "We have been very fortunate to have been involved with the Spencer Risk Manager in Residence program over the past few years," said Duett. "Because of this, we have had outstanding risk managers visit MSU and work with our students." Additionally, many students gain valuable experience outside of campus, including a fall trip to New York to visit with different organizations, a chance to study abroad in London and participation in the annual RIMS conference.
5. Illinois State University
Katie School of Insurance and Financial Services
Normal, Illinois
Degrees offered: BS, MS
RMI degree first offered: 1993
Graduates from undergrad program in 2008/2009: 73
www.katieschool.org
In 1991, a group of insurance executives, along with professor Andrew Nappi, saw their insurance-rich state of Illinois lacking a school that offered a degree in such a field. Two years later, the Katie School of Insurance and Financial Services was formed. With oversight from the Katie School's Insurance Advisory board, the program has developed into one of the largest RMI schools in the nation. Because of its strong connection to its advisory board and professionals in the community, the program not only offers students numerous networking events, such as trips to various conferences and meetings, but it also offers an alumni/student golf outing, community service activities, six international internships each summer and a highly-regarded Student Leadership Certification Program. ISU's RMI program tailors its coursework to the ever-evolving discipline that is insurance and risk management by adding new courses based on the advisory board's suggestions and updating existing courses to reflect current trends in the industry. Students also benefit from a constant influx of industry speakers. "[Being] located in the state of Illinois, with an abundance of insurance companies, brokerages, agencies, reinsurers and organizations within the insurance industry has been extremely beneficial to the Katie School," said Deborah Babcock, associate director of the Katie School. "It has allowed us the privilege of inviting excellent industry speakers to classes, having an outstanding and active advisory board, taking students on company visits and developing strong recruitment relationships."
6. University of Wisconsin
Madison School of Business
Madison, Wisconsin
Degrees offered: BS, MS, Ph.D.
RMI degree first offered: 1938
Graduates from undergrad program in 2008/2009: 58
www.bus.wisc.edu/asrmi
The University of Wisconsin boasts one of the oldest RMI programs in the country and several notable alumni, including Les Schultz and John Bickley. Shultz earned his BBA and MBA from UW-Madison and went on to become president, CEO and chairman of the board for Bankers Security Life Insurance, while Bickley, who earned his BBA, MBA and Ph.D. from the school, went on to establish the Insurance Hall of Fame and the International Insurance Society. Along with a strong alumni network of more than 2,200 members, the school believes in real-world experience to further student education. "We have been quite fortunate to have the support of local RIMS members to send students to the regional Risk and Employe Benefits Exposition (REBEX) conference each October," said Joan Schmit, chair of the RMI department, professor of actuarial science and risk management and insurance. In addition to attending the REBEX conference, students also attend RIMS events and various Chartered Property Casualty Underwriters (CPCU) meetings. The department also prides itself on its partnership with Munich Re America to offer an annual Casualty Claims Symposium where claims adjusters give students "a boost in knowledge and expertise that will help them develop more quickly as leaders," said Schmit.
7. Appalachian State University
Walker College of Business
Boone, North Carolina
Degrees offered: BS
RMI degree first offered: 1979
Graduates from undergrad program in 2008/2009: 45
www.insurance.appstate.edu
Appalachian State is one of the few schools able to say it has its own Risk and Insurance Center. In October 1988, the Independent Insurance Agents of North Carolina established the school's Brantley Risk and Insurance Center, named after Richard S. Brantley who was the association's CEO for 35 years. In addition to the RMI-focused student center, the school has its own RMI Society, which meets twice a month and offers students the chance to hear from industry insiders and participate in philanthropic events around the community. Students have the opportunity to learn outside of the campus setting as well. Each semester, 10 to 15 students travel to Charlotte for the university's job shadow days, where students spend the day meeting, following and learning from industry representatives. "Our goal is to show students that the risk management and insurance industry has many different opportunities," said Karen Epermanis, assistant professor in the department of finance, banking and insurance. App State, as it is called, also prides itself on its faculty comprised of individuals with real-world experience, including David Marlett, department chair and head of the Brantley Risk and Insurance Center, who previously served as a commercial lines underwriter for U.S. Fidelity and Guaranty; Dave Wood, the Joseph F. Freeman distinguished professor of insurance, who has insurance agency experience and is a published author of insurance-related articles; and Karen Epermanis, who previously served as director of risk management for Sulzermedica USA/Sulzer Inc.
8. Florida State University
College of Business, Risk Management/Insurance, Real Estate and Business Law
Tallahassee, Florida
Degrees offered: BS, MS, Ph.D.
RMI degree first offered: 1950
Graduates from undergrad program in 2008/2009: 42
www.cob.fsu.edu/rmi
Florida State University claims to have the only fully developed RMI program in the state of Florida. It also offers a completely online RMI master's program-the first of its kind offered nationally. FSU is unique in that it is home to the Florida Catastrophic Storm Risk Management Center, which is housed in the risk management/insurance, real estate and business law department of FSU. The center's mission is to support Florida's ability to prepare for, respond to and recover from catastrophic storms. The RMI department emphasizes professional designations and encourages students to obtain the University Associate Certified Risk Manager (UACRM) designation. Like Appalachian State, FSU employs professors with experience within the industry, such as board members and former presidents of the American Risk and Insurance Association, the Western Risk and Insurance Association, the co-editor of the Journal of Insurance Issues and the editor of the Journal of Insurance Regulation. "Over time, there have consistently been a large number of risk management and insurance faculty active in the area of risk management and insurance," said Randy Dumm, associate professor of risk management and insurance.
9. University of Mississippi
School of Business Administration
Oxford, Mississippi
Degrees offered: BBA with RMI major
RMI degree first offered: 1947
Graduates from undergrad program in 2008/2009: 37
www.olemissbusiness.com/insurance/program.asp
Ole Miss bills itself as the third oldest, continuously operating RMI program in the United States. The program's maturity shows through the number of RMI-related classes offered, the high rate of graduate placement and the various RMI organizations within the department. In 1995, the program had 19 students enrolled; in 2007, that number reached 150. The school is also home to the Ole Miss Advisory Board, which works to improve industry/university communications, student job and internship placement, and private funding of the RMI program. The board also planned and developed the Ole Miss Insurance Symposium, an annual event that attracts speakers from organizations such as Travelers, ACE USA, Republic Group, and the Independent Insurance Agents and Brokers of America. For students, Ole Miss Careers Day plays an integral part in landing internships or full-time, entry-level positions. "Rather than slowing down at age 62, the Ole Miss RMI program continues to pick up the pace in its mission to build opportunities for its students and an outstanding source of future employees for the RMI industry," said Larry Cox, the Robertson Chair of Insurance at Ole Miss. Graduates from the class of 2009 have gone on to positions at Brown & Brown, FedEx and State Farm Insurance, among others.
10. Georgia State University
Department of Risk Management and Insurance
Atlanta, Georgia
Degrees offered: BA, MS, MBA, Ph.D.
RMI degree first offered: 1953
Graduates from undergrad program in 2008/2009: 35
www.rmi.gsu.edu
Georgia State boasts one of the largest RMI programs in the country, with more than 20 faculty members and close to 400 students in the program's undergraduate and graduate programs. Along with its large number of RMI faculty and students, the school's RMI Foundation sponsors clubs for both undergraduates and graduates, such as their own chapter of Gamma Iota Sigma (the student-based risk management fraternity), the GSU Actuarial Students Association, the Mathematical Risk Management Graduate Students Association and the Graduate Risk Management Students Association. GSU emphasizes not only theories of risk management and principles of insurance, but also the use of mathematics as a primary risk management tool. "While most universities with RMI programs typically focus exclusively on insurance, RCB's view of risk management is much broader," said Richard Phillips, chair of the department of risk management and insurance. "In today's environment, exposing students to insurance as well as other financial disciplines deepens their understanding and appreciation for the opportunities and challenges presented by risk." On the graduate level, the school is home to a unique dual degree program-incorporating actuarial science and quantitative finance focused on financial risk management. Georgia State University is also the home of the new Center for Economic Analysis of Risk (CEAR), a partnership between multiple academic units and the Federal Reserve Bank of Atlanta. Like the school's numerous other organizations, CEAR will help students and faculty alike learn how to measure and manage risk.
Other Notable Programs
Just because an RMI program graduates fewer students does not mean it is any less prestigious. On the contrary, some smaller programs are considered to be among the best educators in the land, no matter whether they reside in traditional Northeast insurance hubs, the Midwest heartland or west of the Rocky Mountains. The following are some of the other programs anyone considering a career in risk management and insurance should consider.
Ball State University, Miller College of Business
Muncie, Indiana
www.bsu.edu/insurance
Ball State's Center for Actuarial Science, Insurance and Risk Management plays an integral role in supporting the program's students and faculty. The school offers undergraduate and graduate degrees and boasts the most actuarial credentialed full-time tenured faculty in the country. This school's program relies heavily on real-world experience-faculty and students recently completed a project on premium taxation of insurers for the Indiana Economic Development Council.
Olivet College, Insurance Program
Olivet, Michigan
http://insurance.olivetcollege.edu
In 1980, the insurance industry in Olivet and surrounding areas started Olivet College's risk management and insurance program, which has its own Risk Management and Insurance Center (RMIC). The program has grown to include more than 100 students with more than 60 receiving scholarships annually, totaling $150,000. The college's RMIC, working with the Michigan Insurance Hall of Fame, publishes a quarterly newsletter, the RMI Straight Line, which highlights current trends in the RMI industry.
University of Hartford, Barney School of Business
West Hartford, Connecticut
www.hartford.edu/barney
Hartford's 31 year-old program has benefited from its involvement with the Spencer Education Foundation. The program has even been the beneficiary of the Foundation's "Risk Manager in Residence" award for the past 10 years, giving the program high visibility within the university and around the community. Graduate students are offered the unique opportunity of measuring risk the high-tech way-using @Risk and RISKOptimizer computer software programs.
New Mexico State University, College of Business
Las Cruces, New Mexico
http://business.nmsu.edu
Though relatively new to the RMI arena, NMSU's business department has continuously welcomed courses relating to risk management and insurance. The school has established the Insurance and Financial Services Center to support various research projects in the southwest region regarding topics ranging from workers compensation issues for farms and ranches to the uninsured motorist dilemma. The RMI courses are gaining popularity; the number of students enrolled in the fall of 2008 was almost double the amount from a year earlier.
University of North Carolina - Charlotte, Belk College of Business
Charlotte, North Carolina
http://belkcollege.uncc.edu
UNCC's RMI program has enjoyed consistent growth with the continued help of the local insurance industry, which offers numerous scholarships to prospective RMI majors and provides other means of financial support to the program. RMI students are offered the chance to participate in a one week international insurance experience in London where they shadow a Lloyd's broker and attend seminars hosted by major insurance firms. The most highly motivated RMI students have recently been offered a new course: Advanced Issues and Global Perspectives in Risk Management and Insurance.
St. John's University, School of Risk Management, Insurance and Actuarial Science
New York, New York
www.stjohns.edu/academics/graduate/tobin/srm
St. John's University's School of Risk Management, Insurance and Actuarial Science (SRM) has been consistently favored for those seeking a graduate degree in the field. SRM evolved from a the 2001 merger of the 100 year-old College of Insurance. The SRM maintains its own campus in the city's financial district and houses the Center for Professional Education, the Insurance Hall of Fame, and the Kathryn and Shelby Cullom Davis Library. In addition, all of the degree programs offered by the Tobin College of Business are fully accredited by the Association to Advance Collegiate Schools of Business.
University of North Texas, College of Business Administration
Denton, Texas
www.coba.unt.edu/firel
The University of North Texas is one of few Texas schools to offer a bachelor's of business administration in insurance. The Finance, Insurance, Real Estate and Law (FIREL) department requires insurance students to take classes such as principles of risk and insurance management, property risk management and insurer operations, liability risk management and insurance and international finance, to name a few. The department also offers internships in the Dallas/Fort Worth area, numerous scholarship opportunities and an insurance club to support students.
University of Pennsylvania, Wharton School of Business
Philadelphia, Pennsylvania
http://www.wharton.upenn.edu
UPenn has the distinct honor of being the first institution of higher learning to incorporate a risk management and insurance program. The Insurance and Risk Management (IRM) department approaches the field as a market, a risk management technique, a business and as an instrument of public policy. The school is also home to the Risk Management and Decision Process Center, which is devoted to furthering the understanding of how to manage risk involving health, safety and the environment in both the public and private sector. Wharton's Ivy League IRM students continue to prosper with teaching from highly accredited faculty.