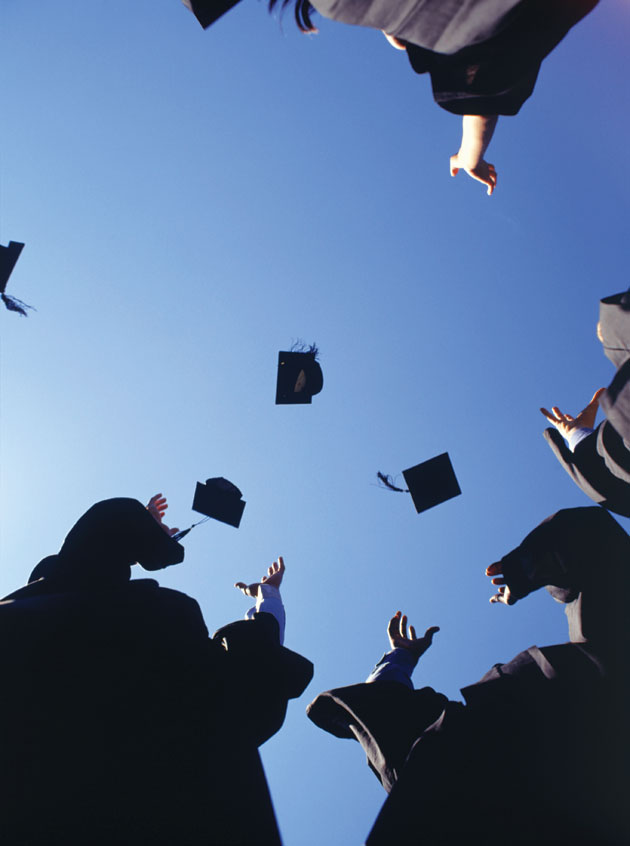 Though bigger doesn't always mean better, the schools on this list have managed to attract many students to their successful risk management and insurance programs. And for the sake of the industry's future, companies should hope that this trend continues. The following is a rundown of the top 10 schools ranked by the number of students they graduated during the 2010-2011 school year.
1. University of Georgia - 140

Georgia snags the number one spot with a 8.5% increase in graduates from the 2009-10 school year. UGA's well-respected RMI program enjoys strong support from its alumni network and the emphasis the school places on building applied projects into its curriculum. This year, for example, students performed an insurance audit on small businesses in Athens.
2. Temple University - 130

Not only is this Philadelphia-based school consistently top rated, so is its Gamma Iota Sigma chapter, which received the Edison L. Bowers award this year for the best chapter of the international risk management and insurance fraternity for the 11th consecutive time. Temple is also unique in that its business school requires students to take an introduction to risk management course, which helps attract more students to the program.
3. Illinois State University - 110

ISU has experienced a significant increase in graduates, earning its place in the top three of our list for the first time. The school prides itself on diverse internships. This year alone, students interned in London, Bermuda, Zurich and South Africa.
4. University of Wisconsin-Madison - 97

Consistently ranked in the top five schools for risk management and insurance by U.S. News and World Report, UW-Madison recently added to its lineup of stellar professors by welcoming Justin Sydnor, Ph.D. in economics from the University of California, Berkeley, to act as assistant professor of risk management and insurance.
5. Florida State University - 68

FSU, home to the highly regarded Center for Insurance Research and the Florida Catastrophic Storm Risk Management Center, began an exchange program this year with Ludwig-Maximillians University in Munich, Germany, with several FSU faculty becoming members of the newly constituted Munich Risk and Insurance Center.
6. Appalachian State University - 53

App State recently launched its Building Insurance Talent program, which establishes relationships between high-performing freshmen and sophomore minority students and industry professionals, RMI faculty and career counselors and through the school's Brantley Risk and Insurance Center, students are provided extensive experiential learning opportunities.
7. Georgia State University - 43

GSU reached a milestone in the fall of 2010 with a total of 500 students studying within the school's various RMI programs. The school was also awarded a center for Actuarial Excellence Research Grant by the Society of Actuaries, which will fund the development of a new risk index in partnership with the Society of Actuaries and Bloomberg.
8. University of Central Arkansas - 41

UCA has earned its first placement on our top 10 list. According to the National Alliance for Insurance Education & Research, UCA had the first group of students in the nation to earn the University Associate Certified Insurance Counselor (UACIC) designation.
9. University of North Carolina-Charlotte - 40

For the second year in a row, UNC Charlotte has snagged a spot in the top 10 thanks in part to the dedication and support of the Charlotte-area risk management and insurance industry. All students who express interest are placed in a local internship and the school has consistently maintained a 100% job-placement rate within three months of graduation for students who actively participated in the RMI program and career development opportunities.
10. University of Mississippi - 34

The historic RMI program at Ole Miss continues to grow. To meet increased employer demand and give students an edge in the job market, the program's career fair, which was traditionally held annually, has expanded to a twice-per-year event, attracting more than 20 companies from various industries at each fair.