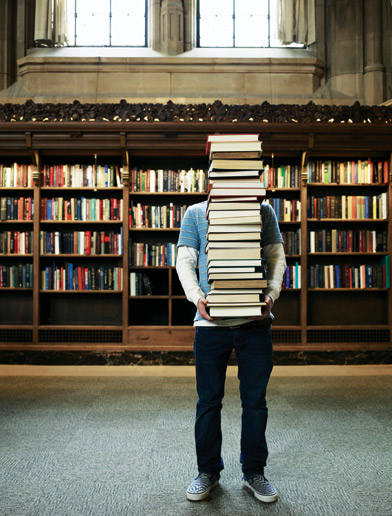 These schools have formed some of the most successful undergraduate risk management and insurance (RMI) programs in the country. The following is a rundown of the top 10 schools ranked by the number of students who graduated during the 2011-2012 school year.
1. University of Georgia (148 Graduates)

UGA has consistently ranked high on this list with its ever-increasing RMI student population. In March, nine seniors in the program participated in UGA's inaugural Bermuda Insurance Market Study trip, where they learned about the Bermuda marketplace firsthand through funds provided by the newly established RMI International Fellows and Scholars Fund.
2. Temple University (140 Graduates)

A school that is regularly recognized in publications as one of the biggest and brightest in the nation, Temple nurtures its students to become leaders in their field. This year, the Spencer Educational Foundation selected 14 of Temple's students to receive scholarships—the most Temple, or any other school, has ever received from the foundation.
3. Illinois State University (125 Graduates)

This Midwestern RMI powerhouse enjoyed a 14% increase in graduating majors compared to last year. The school has also managed to stay on top of trends within the industry by adding an elective course in micro-insurance and sustainability to its insurance curriculum.
4. University of Wisconsin-Madison (93 Graduates)

UW-Madison is taking teaching risk management and insurance to a new, lower level. With funding from the Griffith Foundation, the university is training high school teachers to teach insurance to their students—helping to attract young people to an aging industry.
5. Appalachian State University (67 Graduates)

Graduating 14 more students this year as compared to last, App State continues its pattern of growth. For the third consecutive year, a student within the school's RMI program won the nationally competitive American Association of Managing General Agents White Paper Award, while another student was honored to become National Association of Professional Surplus Lines Offices' prestigious Joseph H. Blades memorial scholar, which includes an internship in London.
6. Ohio State University (60 Graduates)

The number of RMI majors almost doubled from last year. The school hopes to attract even more students as it splits the existing risk management and insurance major into two specializations: insurance specialization (in which students will have the option to take courses on property and liability insurance and employee benefits) and a risk management track within the school's finance specialization (in which students will be able to take courses in derivatives and global finance).
7. Florida State University (51 Graduates)

In 2012, FSU's RMI program was renamed the Dr. William T. Hold/The National Alliance Program in Risk Management and Insurance. Additionally, the school's undergraduates participate in the newly formed RMI mentors program sponsored by the Chartered Property Casualty Underwriters Society.
8. Mississippi State University (47 Graduates)

The Starkville, Mississippi-based school, which has placed 50% of undergraduates in industry internships, has seen a spike in RMI student enrollment. It has also enjoyed a successful annual tradition: its Insurance Day event attracted 642 industry professionals in 2011.
9. University of Mississippi (44 Graduates)

As a school that showcases continued growth, the RMI program at Ole Miss experienced a 30% increase in students compared to last year. The program also added an excess and surplus lines course, taught by the president and CEO of a major wholesale broker, to the curriculum.
10. Georgia State University (41 Graduates)

This year, the school's risk management department received a grant to establish the Willis Economic Modeling Forum, which will act as a source of innovation to advance the science of capital models used by insurers worldwide. Additionally, the school's mathematical risk management graduate program was named an "Accredited University Risk Program" by the Professional Risk Managers' International Association.
10. University of North Carolina-Charlotte (41 Graduates)

A regular on the list of largest RMI programs, UNC-Charlotte strives to push its students to experience real-world, professional situations. All of the program's students attended industry conferences, including those of RIMS, the Society of Chartered Property & Casualty Underwriters, Independent Insurance Agents & Brokers of America and the N.C. Surplus Lines Association.