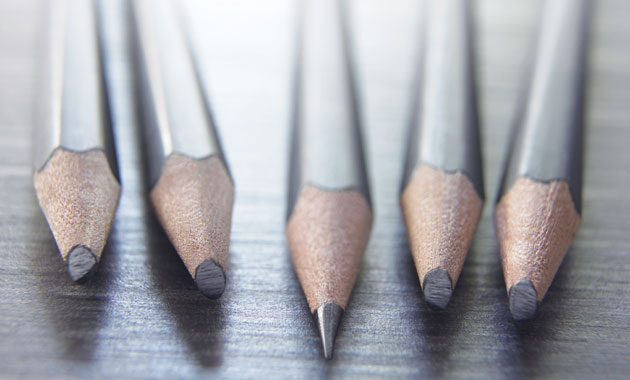 "The students in our RMI programs are the best and the brightest," said Rob Drennan, chairman of the department of risk, insurance and health-care management at Temple University. "Yet despite placement rates of nearly 100%, the annual yield of graduates from these programs only accounts for 10% to 15% of industry needs. Those figures are sobering."
The industry has been working to address this talent gap, however. This year, the Griffith Foundation for Insurance Education will launch the first annuaL Insurance Education and Career Summit -- an event aimed at bringing together risk management and insurance executives from a wide range of industries. Held in Atlanta from September 26-28, the summit's goal is to identify the primary barriers to attracting talent while at the same time developing potential risk management and insurance leaders of tomorrow. The foundation hopes to emulate a similar effort by the American Institute of Certified Public Accountants, which led to a 30% increase in accounting majors over five years and an 83% increase in the number of direct-from-school hires made by CPA firms.
"I have been told multiple times that it can't be done -- that the entire industry never comes together," said Jason Terrell, director of education for the Griffith Foundation. "I'm here to tell you that is not true." As evidence, he offers the full registration list of conference attendees that he already has in hand. Those confirmed include leading academics, the heads of associations representing risk professionals and senior executives from multiple sectors.
In another attempt to combat the talent shortage within the RMI discipline, the University of Iowa's Vaughan Institute for Risk Management and Insurance has worked to create an attractive curriculum for prospective and current students. Named after one of its founders, professor Emmett Vaughan, the Institute was formed from an innovative partnership between the University of Iowa's Tippie College of Business and the state of Iowa with the purpose of developing a curriculum that takes into account changes that have swept the field of risk management. For example, the corporate and financial risk management course teaches the two concepts as one, something badly needed in the age of fraud, Dodd-Frank and market volatility.
"Despite the close connection between risk management and finance, only recently have serious attempts been made in scholarship and pedagogy to synthesize the two fields," said Viana Rockel, associate director of the Vaughan Institute. It seems the University of Iowa is ahead of many in doing just that.
Support from the industry is increasing. In July, broker Willis, through its research network, launched the economic capital forum at Georgia State University with the aim of supporting the industry's development and use of economic capital models, which are required under Solvency II and other regulatory regimes worldwide. In response to a need for advancing economic capital modeling, which forms the basis of risk and capital decisions within reinsurance companies, Willis Research Network created the forum to provide a facility for open science, industry and public policy collaboration in this area.
"Economic capital models are the spine of insurance company operations and risk management," said Rowan Douglas, CEO of global analytics at Willis Group and chairman of Willis Research Network. "But we need greater understanding and a new culture to employ them wisely. The forum provides that environment."
Georgia State University, a school that was already recognized as both one of the largest centers for RMI education in the world and a center for actuarial excellence, is now recognized as a pioneer in the field of developing economic models for the reinsurance industry. It is industry affiliations such as this that will not only fuel research in RMI but also attract students and scholars.
Another school that has approached the discipline of risk management education in a unique way is Old Dominion University. After teaching enterprise risk management courses for four years, professor Michael McShane came to the conclusion that academia operates in a silo when it comes to risk management research and that "if we were going to add any value to the ERM research, we needed to work across academic disciplines and collaborate on risk management research."
To address the situation, McShane teamed up with Ariel Pinto, associate professor of engineering management and systems engineering at ODU. After two years of brainstorming how to break down academic research silos in the study of risk management, the professors developed the Emergent Risk Initiative (ERI), a program that "envisions the creation of the next generation body of knowledge in risk management." Launched in December 2009, the initiative aims to accomplish three main objectives: bridge the bodies of knowledge in engineering, business, public policy and other disciplines towards managing emerging risks; provide educational content in managing emerging risks; and develop next generation tools and techniques for risk managers.
"In a world where knowledge is becoming more compartmentalized while at the same time risks are transcending compartments, ERI is building bridges across islands of knowledge," said Pinto.
The college of business at East Carolina University is also on the cutting edge of risk management, teaming up with the National Alliance for Insurance Education and Research to create an RMI program. The collaboration allows students to earn the University Associate Certified Insurance Counselor (UACIC) designation through their coursework, giving them an important head start on earning the prestigious Certified Insurance Counselor designation. "This is a great opportunity for students to obtain an insurance professional designation before leaving college," said Dr. William T. Hold, president of The National Alliance. "UACIC is a career springboard."
These alliances and initiatives have come a long way in their quest to elevate the discipline at the university level. But it has become clear that higher education may be near a breaking point. The cost of college has spiraled out of control, leaving many deserving students priced out of a bright future and putting the nation at risk of losing much-needed talent. Many states are reducing funding for public colleges and universities, driving the cost of securing an education even higher.
Some students have opted for the more affordable, but still accredited, online RMI degree -- and there are many to chose from. These schools tout their online programs not only as an economical alternative to traditional brick and mortar institutions, but also as an attractive educational option for the young, tech-savvy population.
Boston University, for instance, offers a graduate certificate in risk management and organizational continuity. The program requires students to complete online courses that cover areas such as preparedness planning, risk assessment and mitigation, the interface between private and public response and the development of a systemwide continuity plan. BU also incorporates case study simulations into each course, requiring students to apply concepts from their coursework to emergency conditions. The certificate takes nine months to complete and may be applied toward the school's online master's in business continuity, security and risk management.
Pennsylvania State University is another school that offers online degrees in risk management. Through its "World Campus" students can earn MBAs in homeland security and supply chain management. Within the homeland security base program (one of four tracks offered for the discipline), courses are designed to make the learning experience applicable to the students' work environment. And just as retirements are expected to create a significant number of job opportunities within the corporate risk management field, the same holds true for federal agencies, according to the U.S. Bureau of Labor Statistics, making an online homeland security MBA even more appealing.
Started in 2010, Penn State World Campus' online master's in homeland security is new to the game but highly regarded. The National Security Agency and the Department of Homeland Security have designated Penn State as a "National Center of Academic Excellence in Information Assurance Education," while the school's Geospatial Intelligence certificate equips students with the skills and analytics necessary to confront disaster response, emergency management and military operations, all while being fully accredited by the United States Geospatial Intelligence Foundation.
Just as important as managing the risk of domestic or international terrorism is making sure that attacks, or natural disasters for that matter, do not disrupt international supply chains. Penn State World Campus' graduate certificate course in supply chain management is taught by faculty from the school's Smeal College of Business, which was ranked first in supply chain education by Gartner and is accredited by the Association to Advance Collegiate Schools of Business.
Classes center on supply chain strategy and network design, purchasing and negotiations, performance measurement, IT and decision support, and transportation systems and third party logistics services providers. Students can apply the courses taken to earn the certificate towards a master's in supply chain management.
Another player in the online game, though not as much of a household name, is Walden University, a private, online-only college whose chancellor is none other than President Bill Clinton. The school offers an impressive lineup of online degrees related to risk management, including a bachelor's in computer information systems/information systems security, a Ph.D. in business administration/global supply chain management and an MBA in risk management.
The school's risk management MBA is catered towards both the recent college graduate and the working professional. It incorporates a two-course sequence: an applications in corporate finance course and a field study course, which pairs students with a management school faculty member to develop and work on a project of the student's choice. Walden designed the course with American Institute for Chartered Property Casualty Underwriters designees in mind. Students are given the opportunity to apply their CPCU courses toward their MBA in order to save time and money.
Through this and other strategies, schools have done much to attract the risk professionals of tomorrow to classrooms today. But to remain competitive, risk management and insurance industry leaders will need to take further steps towards understanding the unique values of this younger generation. Doing this will not only help them attract the next generation -- it will result in greater commitment and much-needed collaboration across all generations in the workforce.