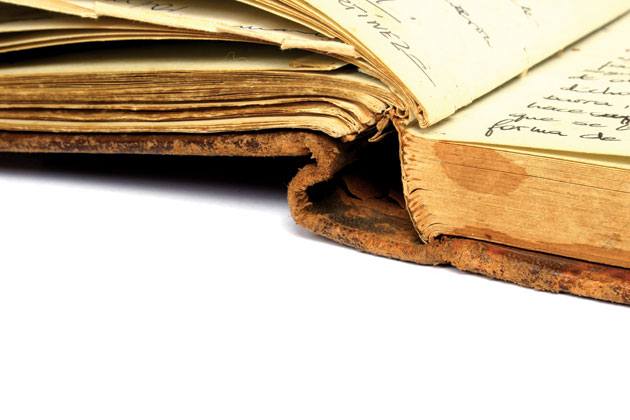 Just as risk management has risen to prominence in the business world, so too has the discipline gained ground as a vital area of study in colleges and universities, both in the United States and around the world. And with more and more risk management professionals nearing retirement age, the demand for new talent has never been greater. Luckily for companies looking for graduates schooled in this area, risk management and insurance (RMI) undergraduate departments in close to 40 colleges across the nation are meeting this need by awarding degrees to a higher number of students each year. As Jack P. Gibson, president of the International Risk Management Institute stated in a recent report regarding risk and insurance education, "RMI programs can be an important tactic to help insurance organizations respond effectively to the talent crisis the insurance industry will face over the next 10 to 15 years when baby boomers retire."
But these university-level RMI programs are not merely graduating a record number of students, they are also tailoring the coursework to meet modern risk management requirements. "Major changes include incorporating more traditional and enterprise risk management into RMI curriculums," said R.B. Drennan, faculty representative for Gamma Iota Sigma, the international fraternity for risk and insurance management professionals. Some schools are turning to nontraditional topics of study by putting more of an emphasis on alternative financing solutions other than insurance.
New and Innovative Schools
Since our last look at risk and insurance education last year, there have been a few newcomers to the field. For starters, the State University of New York (SUNY) Oswego announced in July that it is founding a new educational center. The Gordon A. Lenz Center for Finance, Insurance and Risk Management will support the first dedicated four-year program to focus on insurance and risk management studies in the entire SUNY system, which includes 64 schools. Named after a well-known insurance industry innovator, the Lenz Center will focus on health care risk management, but also support various other types of student education and continuing professional education, while also devoting attention to social responsibility and ethics within the RMI field.
Also new to the RMI education arena is East Carolina University. The Greenville, North Carolina-based school started its program with a gift from the Independent Insurance Agents of North Carolina. Dr. Brenda Wells was hired to direct and build the program, which began in August 2009 and graduated its first student just last month. Wells has proved ambitious in her leadership of the young program. She formed the ECU Society of Risk Management and Insurance, traveled with students to the Independent Insurance Agents and Brokers of America's "Big I" legislative conference in Washington, D.C., and the Young Agents convention in Myrtle Beach, South Carolina, and has secured several representatives from big-name insurance companies to lecture her students.
But Wells aims to be more than just an instructor of risk management and insurance. "I offer my students my cell phone number so they are free to call me anytime, for any reason," she said. "Whether it's for a study question or for insurance purchasing advice or how to file a police report after a car theft. So they have the dedication of the faculty as well."
Dedicated faculty can also be found at the University of North Texas. The UNT undergraduate RMI program was established in 1949 and has the distinction of being one of the oldest and most innovative programs of its kind in the nation. In addition to being active with industry partners such as the Risk and Insurance Management Society (RIMS) and the Insurance Council of Texas and Chartered Property Casualty Underwriters (CPCU), UNT is active with the Risk Manager in Residence program, courtesy of a grant from the Spencer Educational Foundation. The program places professional risk managers in a classroom setting at those universities that are awarded grants. If the ambitions of UNT's RMI program do not impress, maybe its size will. Currently, there are more than 500 students enrolled in various risk management and insurance classes within the school.
Financial Risk Management
Since the financial crisis began, several courses focused on financial risk management have sprung up in MBA classrooms from small colleges to Ivy League universities. Harvard University added a second-year elective to its MBA program that addresses the challenges and responsibilities that face the leaders in the financial services industry. The course, "Managing the Financial Firm," covers a wide array of topics from banking and insurance to loans and brokerage and uses case studies covering the usual suspects, such as Lehman Brothers and Bear Stearns.
New York University has followed suit, but has tailored its curriculum to professionals within the field. Its School of Continuing Professional Studies offers advanced certificates in financial risk management for those who are already in the workforce and are looking to advance their knowledge of financial risk and, hopefully, their career. Classes cover the measurement and management of financial risk, as well as the nature and operation of markets in futures, options, swaps and other derivative instruments.
Another school taking on the financial crisis in the classroom is the Kellogg School of Management at Northwestern University. The school is beginning to develop a growing reputation in the area of risk management. A new course being added to the MBA curriculum next year is "Enterprise and Operational Risk Management." This class examines risk in a corporate context, giving students a more comprehensive view of risk itself. "Ultimately, risk management in practice is about understanding the role that uncertainty and human biases play in our decision processes," said Russell Walker, Ph.D., assistant director of the Zell Center for Risk Research at the Kellogg School of Management. "Coincidentally, the current economic climate provides an excellent context for our research and great dialogue among our students."
Crisis Control in the Classroom
There is a relatively new breed of classes on the risk management education spectrum-—courses focusing on disaster risk management. The University of Maryland, for example, will soon offer classes with titles such as "Counterterrorism" and "Terrorism, Antiterrorism and Homeland Security." Additionally, Clarkson University in Potsdam, New York, assures that its environmental engineering majors will be prepared to tackle such frightening issues as global warming, acid rain and pollution.
Greg Shaw is the co-director of the Institute for Crisis, Disaster and Risk Management at George Washington University, a Washington, D.C., school that has placed great importance on disaster preparedness and response. The institute was chartered in 1994 under the leadership of engineering and political science professors, and today it instructs 60 to 80 students each semester with an influx of interested students from across the GWU educational departments and other local universities.
According to the Heritage Foundation, a Washington, D.C.-based think tank, "academic institutions have become a core member of the national homeland security enterprise." That statement rings true if you consider the proliferation of disaster risk management courses on campuses nationwide. According to Shaw, in 1998, the GWU program was one of less than 20 emergency management-focused programs in the United States. Today, there are more than 150 undergraduate and graduate programs categorized as emergency management and another 50 plus programs categorized as homeland security.
"Younger people, along with experienced practitioners, want to make a difference and recognize the absolute necessity for professional emergency management at all levels of government and across all sectors," said Shaw. There has been no shortage of natural disasters in 2010—yet another reason students are choosing the disaster risk management track.
Studying Abroad
The study of risk management and insurance reaches well beyond the classrooms of the United States. The Great White North is no slouch when it comes to RMI education. The University of Calgary's Haskayne School of Business offers an RMI concentration—the only program of its kind in Western Canada. Students must take a required six courses in the discipline that teach risk management strategies and processes within the insurance industry.
Across the Atlantic, Scotland's Glasgow Caledonian University offers study in the discipline and claims to be the only school in the UK to offer an honors degree in risk management. The school also boasts that its graduates often command starting salaries well above entry level.
On an even higher educational level, the Copenhagen Business School (CBS) offers a Ph.D. in financial risk management. With three doctoral schools, CBS prides itself on being one of the world's largest business schools and among the 10 largest in the world for Ph.D. programs.
Even further east is the Nanyang Technological University in Singapore. In January, the school launched the Institute of Catastrophe Risk Management (ICRM), a program that focuses on catastrophe-triggered insurance and reinsurance risks, sovereign risk, societal risk and other nontraditional risks. The ICRM is the first multidisciplinary risk management research institute of its kind in Asia and among only a handful of such centers worldwide. ICRM professors work on risk assessment and management of natural and man-made catastrophes in collaboration with risk insurers and modelers from the finance, insurance and reinsurance industries.
Also in Southeast Asia, the Nepal Engineering College offers a masters in disaster risk management that focuses on natural and human-induced disasters that affect the Nepal region. Courses such as "Tools in Disaster Management," "Rehabilitation and Reconstruction" and "Seismic Hazard Management" are offered to students in the college's full-time (two-year) or part-time (four-year) program.
As history has shown, natural and man-made disasters will never cease, financial firms will continue to take on risk, terrorists will remain set on plotting malicious attacks around the world and Mother Nature will continue to unleash her power on the earth. And these unfortunate events will provide a wealth of opportunity for the growing number of students brave enough to tackle the discipline of risk management and insurance.