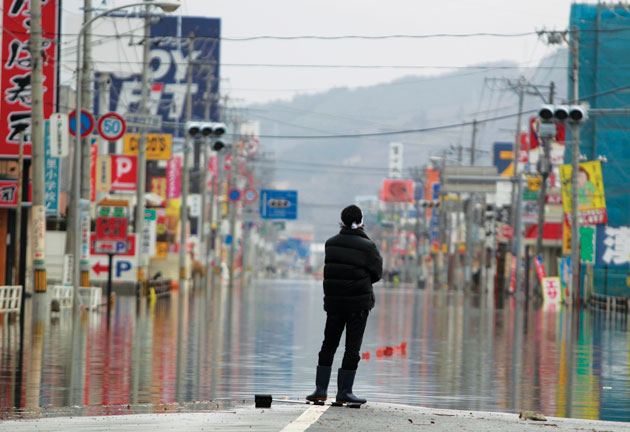 The Japan earthquake and tsunami were not only horrible examples of the power and domination natural catastrophes can have over human life, they were also a tough lesson in supply chain risk management for many global corporations.
General Motors was forced to close its factory in Shreveport, Louisiana, due to short supplies of a part made in Japan. Toyota, the world's biggest automaker, was forced to temporarily shut down all of its North American factories due to parts shortage. It has since estimated a production loss of 140,000 vehicles and delayed the launch of two new models of its Prius line. Sony, Japan's biggest exporter of consumer electronics, suspended work at five plants in Japan for three weeks. Additionally, Boeing was left scrambling for alternative suppliers after learning that its second-tier suppliers were affected by the disaster.
"This is yet another wake-up call for companies that have yet to strengthen the resiliency of their global supply chains," said Gary Lynch, head of supply chain risk management at Marsh Risk Consulting. "Despite substantial supply chain disruption losses from past events, many companies operating in the global marketplace continue to manage the risk of supply chain disruption ineffectively."
There are two main reasons for such supply chain disruptions in this day and age: the reliance on just-in-time inventory and the lack of alternative suppliers. Though just-in-time manufacturing has proven cost-efficient, it requires companies to rely on limited inventory. They realize great savings on storage, but this comes with a slimmer margin of error for resupply deliveries. And many companies were left clinging to what little inventory was available after the quake.
Companies must also diversify their suppliers, just as one diversifies a portfolio of securities to limit risk. Sourcing parts from a larger number of suppliers in geographically dispersed locations undoubtedly decreases supply chain risks. But oftentimes, these principles are not applied to a company's risk management plan because they are not financially rewarding.
Though most companies have reported that the impact to their supply chain has been manageable, it is clear that serious disruptions have occurred, making one wonder if a leaner global supply chain makes for a stronger one. The suspension or disruption of work at GM, Toyota, Sony and numerous other companies has hurt the world's third-largest economy, and will undoubtedly trigger a recession, according to many analysts. Ultimately, the consumer will be the one who pays the most.